What is splicing? Splicing in pokemon means fusing pokemon sprites together to make a fusion of the chosen pokemon. To get started, you'll need some sprites. you can find some
here
Now you need to pick the sprites. ill start off with what i used for my first fusion, Blaziken and electivire.


First, make a copy of the two sprites so you have a spare. also pick your base and what you'll be taking the parts from.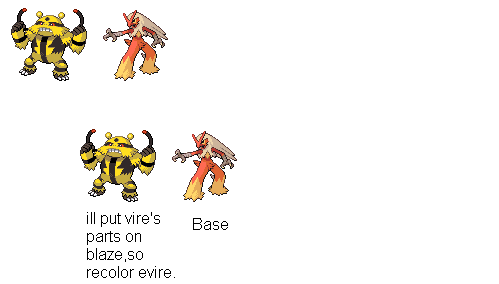 use the color picker tool. left click the color to overwrite, right click the color to use
Now, using the eraser tool hlding down the right mouse, go over the part to be recolored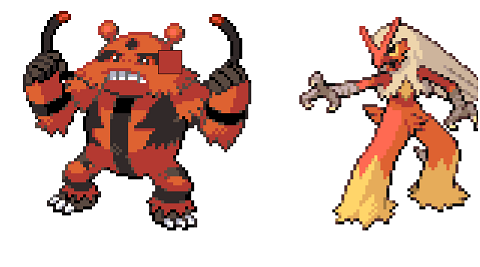 Now just cut and paste part, try to make what you add look natural.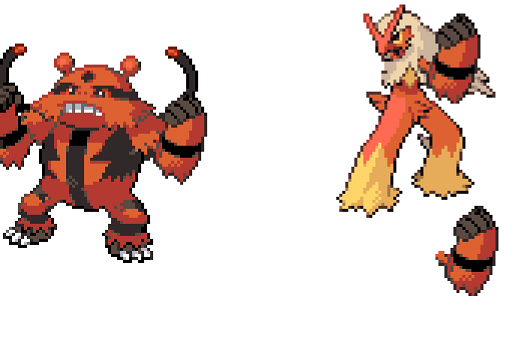 Put some finishing touches, resize, and clear it, and your done. then save it as .png so the pixels dont get messed up.

Last edited by stardust121 on Wed May 05, 2010 3:14 am; edited 1 time in total